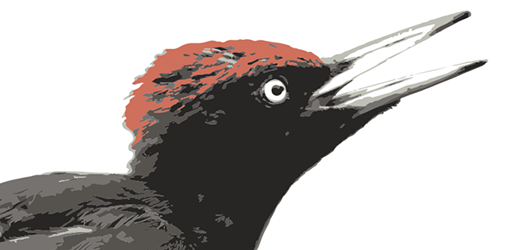 Birding and Wildlife Guides and Tours in Eastern Europe
from the Baltic to the Balkans... and beyond.

• Over 30 years of experience
• Over 600 tours successfully completed
• Unrivalled experience in guiding visiting birders
• Unsurpassed expertise and professionalism
• The original and best itineraries
• The best guides from the Baltic to the Balkans
• All levels of ability and birding styles welcome
• Unbeatable value
• Supporters of local conservation initiatives
• Responsible travel
• First at finding the birds

ProBirder supports local conservation projects, making donations of funds, books, stop over, and working with local people. All guides are members of local and national conservation organisations and strive to practise responsible and low-impact travel.
ProBirder was created over 25 years ago as a guiding service and birding information source for Eastern Europe by distinguished birder and author Gerard Gorman.
Hi, I'm Gerard Gorman, the person behind ProBirder. I work as a birding and wildlife tour leader, consultant, author and public speaker, dividing my time between the UK, Hungary and travelling the rest of the world. I first started exploring and birding in Central and Eastern Europe in the 1980s, over 30 years ago. At the last count, I had spent almost 6000 birding days in the field in the region. I have personally led 600 tours, and organised many other successful trips guided by my friends and colleagues. I am the author of 10 books on birds, birding and wildlife, and am working on more. My main ornithological interest is in woodpeckers, the Picidae (I'm author of Woodpeckers of the World - see Books page). I was the first recipient of the Eric Hosking Charitable Trust Award and a proud Ambassador for Zeiss Birding Optics.
If you are planning a trip to Eastern Europe, you have come to the right place. If you are looking for a quality birding or wildlife watching experience, ProBirder is here to help with carefully planned customised itineraries.
ProBirder works with many global wildlife holiday companies and arranges tours for clubs, societies, self-formed groups and families, and supplies expert local guides for individual birders, photographers and sound recordists. ProBirder specialises in "target birding" and finding "bogey birds". Birding breaks from Budapest, Prague, Vienna and other cities are also arranged. Besides birds ProBirder also focuses on mammals, butterflies, natural history in general and wildlife tracking.
Our guides know all the places they visit thoroughly with ProBirder always leading the way, being first in the field and then developing a pioneering range of birding and wildlife tours. Indeed, all the classic birding tours available in Eastern Europe today are based on original ProBirder itineraries.

Images and text © 2016 Gerard Gorman/ProBirder™. All rights reserved.